CBD Isolate is 99% pure CBD in a white crystalline powdered CBD form. As such, it remains THC free as well as free of other naturally derived plant compounds including terpenes and other minor cannabinoids. Also referred to as hemp isolate, powdered CBD, or crystalline CBD.
Some people believe that CBD isolate is synthetic and made in a lab, but it's not true. It's a natural product made from the same natural full-spectrum cannabidiol as other CBD products. In the process of CBD isolation, all plant substances contained in cannabis, such as chlorophyll, oils, wax, terpenes, and other cannabinoids, are removed.
CBD Isolate provides a clean source of CBD to anyone making their own formulations. You can use it to make your own tinctures, vaporize, or add to your favorite recipes. Add to your beauty products like lotions and creams. Will dissolve into anything with an oil or alcohol base. This tasteless, odorless powder is perfect to add to your favorite drink or food or cosmetic.  Add our isolate to your favorite dip, cocktail, hemp joint or topical. You will love the result.
Now that we have shared some methods of use with you, we highly recommend you jump over to the Nurture by Nature's store and pick yourself up a gram of CBD Isolate. Not only is it the purest form of CBD you can get, but the versatility of the product makes experimenting a fun Do-It-Yourself activity! From DIY Oils and Topical to fun CBD recipes, the possibilities are endless!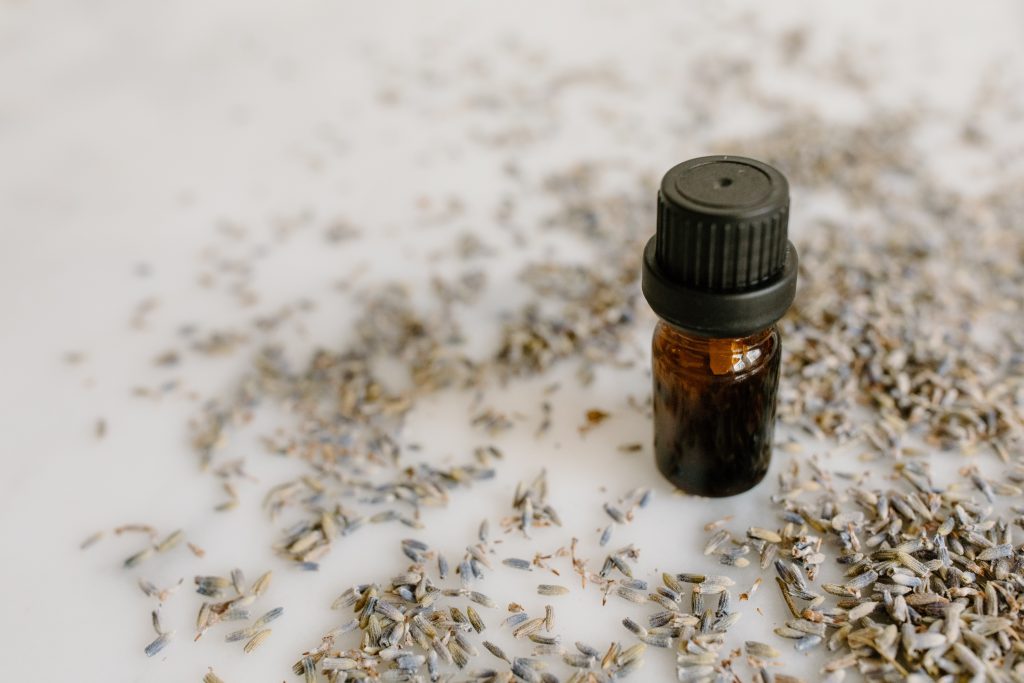 Start Experiencing the Benefits of CBD Isolate Today
Like other CBD types, CBD isolate has the potential to significantly improve the condition of individuals suffering from schizophrenia, psychosis, epileptic disorders, anxiety, depression, cancer, osteoporosis, lupus, diabetes, obsessive-compulsive disorder, Parkinson's disease, chronic pain, and neuropathic pain thanks to its properties. Recalling the previous section of the article, according to numerous studies, all types of CBD products may be effective in reducing inflammation and pain, suppressing seizure activity, fighting depression and anxiety, and much more.
Sounds great, doesn't it? Don't hasten to take money out of your pocket though to buy the first CBD product you see at the store if you are an athlete or a fireman. It is also not a good idea if you live in a country where THC (tetrahydrocannabinol) is illegal. In these cases, CBD isolate would be your ideal option.
Each gram of our powdered CBD isolate contains 99% pure CBD. Add it to cookies, tea, coffee, or just about anything you can think of! It is scentless and flavorless. Our CBD is lab tested to ensure only the best quality CBD is used in our products. If you're ready to dive into the CBD world, check out where CBD products are legal to choose the most appropriate type of CBD-based products.
How CBD Isolate Is Made and Its Effectivity
When a consumer is introduced to CBD isolate crystals for the first time, they are often curious how exactly CBD isolates are made. In order to make CBD isolates, hemp oil must first be extracted from non-GMO hemp using safe and non-toxic supercritical CO2. Then, this CBD concentrate is put through a proprietary purification process that removes all the oils, waxes, chlorophyll, and other plant material found in hemp, leaving behind CBD that is pure and potent.
Some see CBD isolates and mistakenly believe that this CBD crystalline is synthetic or made in a lab. However, the truth is that CBD isolates are an all-natural product that is created using the same cannabidiol oil as our other CBD products.
Meticulously crafted for quality and backed by science, our industry leading products are designed to provide the maximum bioavailability possible and are always lab tested to ensure purity and safety.
We always strive to provide products that contain premium ingredients which support daily living. We're proud to say our years of experience in supplying premier CBD products have helped many customers through our products like our CBD isolate.
We care about providing quality, Irish products you can trust and rely on. Nurture by Nature's CBD isolate is guaranteed to be free of heavy metals, pesticides, and herbicides. Every batch is lab tested to guarantee purity and safety.