The optimal CBD dosage for people with chronic pain ranges between 2.5–20 mg of CBD when administered orally, alongside or without THC. Certain individuals may require higher doses, especially those with a greater body mass.
However, it should be noted that there is no current recommended dosage on using CBD for pain, mainly because defining the pain scale on a quantifiable level is difficult because we all perceive pain differently and everybody reacts differently to CBD because there are many factors that determine whether or not a specific dose will work for you.
In addition to all of this, it's worth noting that one person consuming a certain amount of CBD will respond differently to another person consuming the same amount. There isn't a one-size-fits-all dosage guide for all people and all conditions. However, there are recommended guidelines and serving sizes for certain medical conditions that can be followed.
If you are in need of help regarding CBD oil dosage for pain, you can contact us and we are here to help you. We use the finest broad spectrum CBD oil which contains all the great benefits of CBD but excludes THC which gets you high. This curated formulation took months of testing to put together. By using the highest grade CBD and other active ingredients which complement the effects of the CBD you'll be getting the most efficacious product on the market.
Choose a CBD Brand with a CBD Oil Dosage for Pain You Can Trust
CBD oil is a concentrated liquid that's typically applied under the tongue or infused into the food. This product comes in 15-mL or 30-mL bottles, varying significantly in terms of potency. CBD oils are available from 100 mg to 5000 mg of total CBD. The key to understanding the dosage when it comes to CBD oil is its serving size.
The serving size of CBD oil is usually 1ml. A product with 2500 mg CBD in a 30-mL bottle has 30 servings of roughly 83.3 mg of CBD. A 500 mg CBD oil in the same bottle carries 30 servings of about 16.6 mg CBD. These two strengths will yield different effects.
Therefore, we suggest that first-time users start with lower potencies and gradually increase their dosage until they hit the sweet spot. Once you've figured out your CBD oil dosage for pain, you can calculate how many servings per day you're using with your potency, and switch to a stronger version if you deem it more cost-effective.
Ready to find the best CBD Oil? Explore our list of top brands and shop easily with us. We're serious about CBD and we are here to be your guide. If you want to understand the basics, you can contact us at (085) 770 1822. We look forward to meeting you soon.
Benefits of CBD Oil for Athletes
Athletes push their bodies to perform, which can result in stress on multiple systems. Hemp products were previously used as nutritional supplements, but CBD research has led to both weekend warriors and advanced-level athletes incorporating them into their regimens to promote athletic performance and recovery by diminishing the negative side effects of intense training and competition.
The benefits of CBD Oil can be a great addition to workout practice.  Here are a few reasons why CBD Oil is a good choice for athletes.
Supports Pain Response
Improve Sleep Quality
Reduce Inflammation
Reduce Stress and Anxiety
May Strengthen Immune System
Nurture by Nature's CBD Oil products are different than other hemp oils in that it's packed with CBDa, a cannabinoid compound naturally found in Hemp that's usually converted into CBD by heat during the extraction process. The CBD oil products we sell have gentler extraction techniques to preserve the CBDa in the tincture because CBDa is up to 1,000x more powerful than CBD in its effect on the human body, meaning you get greater support for inflammation, pain, stress, and sleep with a lower dose.
The factors above can contribute to better workouts and improved performance in competition. Contact us today if you have any questions.
CBD Oil for Pain Relief – Why Use CBD Oils?
There is a high chance that we will suffer some form of constant or continual pain at some point in our lives. Traditionally, constant and chronic pain has been treated with opioid-based painkillers.
Enter CBD (aka cannabidiol), a compound derived from cannabis that has natural pain managing qualities with none of the drawbacks of opioid-based painkillers.
Preliminary studies in CBD oil have shown it to be effective in alleviating pain associated with many health conditions.
The more research is undertaken; the more benefits we can clarify from CBD/cannabidiol as a form of pain relief.
CBD is one of many compounds found within the hemp plant. These compounds are known as 'Cannabinoids.' The most researched and well-known cannabinoids are THC and CBD. By using CBD products and introducing plant-based cannabinoids into our body, we can stimulate these receptors and reap the benefits of our own natural endocannabinoid system.
As you will already know, CBD products can come in many different formats, from CBD oil drops and sprays, to vapes, edibles, drinks, capsules and creams. Each with its own levels of effectiveness.
When it comes to CBD oil for pain relief, our general suggestion is to choose a CBD strength that matches the severity of your issues.
Shop top CBD brands at the best prices at Nurture by Nature. We have handpicked a selection of Ireland's best CBD Oils, hemp flowers, creams, and many more. Any questions just give our team a call and we will get back to you as soon as we can.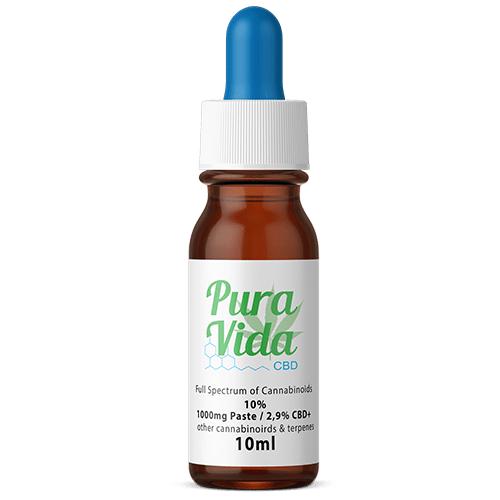 CBD Oil for Sale
Each CBD oil for sale we list on Nurture by Nature has been tried and tested by our community, and laboratory tested to ensure its ingredients and quality. CBD oil is one of the most exciting products to enter the wellness market in recent years. Yet there's still a lot of confusion about what it is, and what it can do.
We set up Nurture by Nature to help you learn about this wonderful gift from nature and discover reputable CBD oil brands that can help you get the most out of CBD. You never know, CBD oil might be the perfect ​supplement​ for your needs!
Nurture by Nature currently stocks a wide but select range of CBD oil products for both beginners and more experienced users. Our CBD oil products come in a variety of different strengths, giving you plenty of choices when it comes to picking a product that matches your tolerance and dosage requirements. We understand that no CBD user is the same, which is why we are committed to offering a full range of CBD oil products to suit the needs of all our customers.
CBD Oil for Seizures
Seizures can occur frequently and without warning, leaving some sufferers unable to live the life they once had. As interest grows in CBD for its therapeutic qualities, some have been turning to it as a treatment for epilepsy.
CBD is short for cannabidiol. It is part of the hemp and cannabis plant and has been heralded in recent years for its therapeutic and medicinal benefits. People can ingest or smoke CBD and once they do it interacts with the endocannabinoid system. This may help to alleviate pain and other conditions. Recently, people in Ireland have begun to take CBD oil for seizures and understand better what it is for seizures.
Seizures can happen when there is an unusual amount of electrical activity in the brain. CBD oil is believed to help reduce inflammation in the brain which doctors think may reduce the severity and frequency of seizures. CBD is also known to be an effective anticonvulsant.
Our premium hemp-derived CBD oil formulas contain a full spectrum of beneficial omega 3, vitamin D and vitamin E, flavonoids, terpenes, co-factors, and co-nutrients. Including cannabinoids CBD, and CBDa. Whether you're a newcomer to CBD or you're a seasoned CBD supplement user, we make sure there is a CBD product in our range that is suitable for you.
We ensure all products are lab tested, to check for heavy metals and chemicals to ensure your safety. If you need help or got some questions, our customer service team is always available. We'll be happy to answer more of your questions there.