CBD Vape Oil is the most familiar form factor for vapers to add CBD to their daily regimen. CBD Vape Oil is the same as regular e-juice, but CBD isolate is added instead of nicotine. CBD Vape Oil can be used as an alternative to nicotine in lower doses and provides the added benefit of being non-habit forming.
Whether you've been vaping for years or months, the list of acronyms you need to keep track of seems to keep getting longer. Now that you've found the perfect PG/VG balance that works for you, it's time to take a look at your Pure CBD Vape Oil options. Although many of the delivery systems and devices you'll use for a CBD vape are the same or quite similar, there are things you have to know about vaping CBD.
Feel free to browse through our selections of Pure CBD Vape Oil here at Nurture by Nature, as we offer several flavors, as well as formulas ranging from 30mg to 600mg. Nurture by Nature delivers everything you need in terms of the highest quality hemp extract products.
Order The Best Pure CBD Vape Oil in Ireland
Regenerate CBD presents to you an incredible range of Pure CBD Vape Oil, available in a wide range of flavours and strengths. Vaping Cannabidiol (CBD) is undoubtedly one of the most popular and effective methods of consuming CBD. That's because inhaling CBD into the lungs means it goes straight into the bloodstream – meaning more CBD is available to be used by the body. Not only that, vaping is the quickest acting method if you want to feel the benefits of your CBD product immediately.
Our CBD Vape Oils all contain pure CBD isolate, extracted using supercritical C02 methods from certified organic hemp. To ensure the cleanest, most pleasurable vape experience possible, we mix our pure CBD with Propylene Glycol and Vegetable Glycerin, as well as a host of natural flavourings for you to choose from.
You'll struggle to find better Pure CBD Vape Oil on the market. Get up to speed on all of the science behind the different types of CBD and all the benefits it has to offer! Place your order now.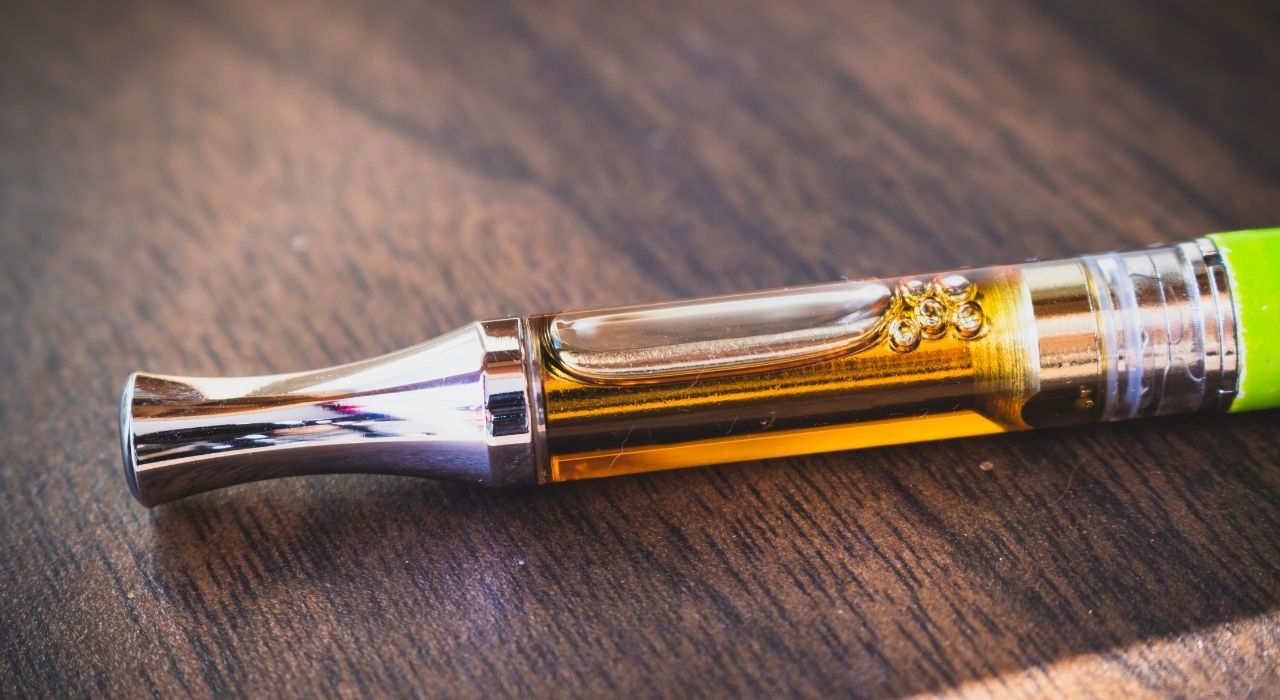 What does Pure CBD vape Oil do?
CBD will not necessarily affect the buzz you used to from puffing on your vape, as it's not a psychoactive compound, and therefore provides no "buzz." What it can do, however, is bring about a sense of clear-headed calm that people often associate with cannabis, but without the intoxicating effects.
CBD can help with muscle pain as it contains powerful anti-inflammatory properties. People also use it to treat anxiety due to the aforementioned calming effects, and people have also used CBD to combat their migraines. Vaping CBD, as opposed to putting it in food or using it topically or transdermally, means that the CBD effects will occur much quicker as it's much more quickly absorbed in your lungs than it would through your digestive system or skin.
We provide a host of Pure CBD Vape Oil on the Nurture by Nature website, so that should be your first stop now that you know if CBD is right for you. Pro tip: CBD naturally tastes a bit like cherries, so be sure to try some of the fruity vape juice blends because the CBD fits right into that flavor profile.